At AFRICA POINT GROUP we source the latest technologically advanced educational tools and bring them to South Africa and the region to leverage technology in order to empower learning.
We understand local challenges and deliver solutions that have an impact on developing learners' skills and competencies necessary for the changing world.
We equip educators and students with tools, training and innovative learning experiences needed to thrive in the time of the 4th Industrial Revolution.
Explore our products sites for detailed info.
SCOTTIE GO!
More than 70  Primary schools in SA are using Scottie GO!  EDU as in introduction to coding. Scottie Go is an innovative, hybrid solution (board game and a free app), which introduces coding and programming in an interactive, tactile and fun way to kids from 6 years+.  Coding using puzzle tiles involves all senses in the learning process.
http://www.scottiego.co.za
Some of the schools coding with Scottie Go!: ADVTECH SCHOOLS | STEYN CITY SCHOOL | BRESCIA HOUSE |TRINITY HOUSE | CRAWFORD SCHOOLS| SUMMERHILL | ST MARY| ST CYPRIAN'S| CHRISTEL HOUSE| CURRO |
PHOTON ROBOT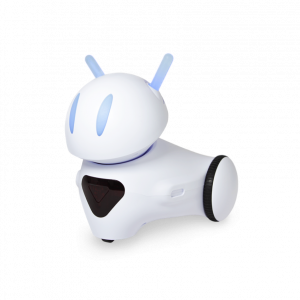 Photon Robot awakens the curiosity of students and motivates them to learn new technologies. Classes with Photon help teachers create educational situations conducive to building interest in programming and STEM subjects. Photon Robot is applicable at every stage of education. Teachers can use specially prepared class lessons to introduce students to the basics of programming or take advantage of more advanced capabilities thanks to available applications.http://www.photon.education
STEM |CODING |AI |4IR| LOGIC |SEL- SOCIAL EMOTIONAL LEARNING|CASEL METHOD |SPECIAL NEEDS